Auditions – Sometimes There's Wine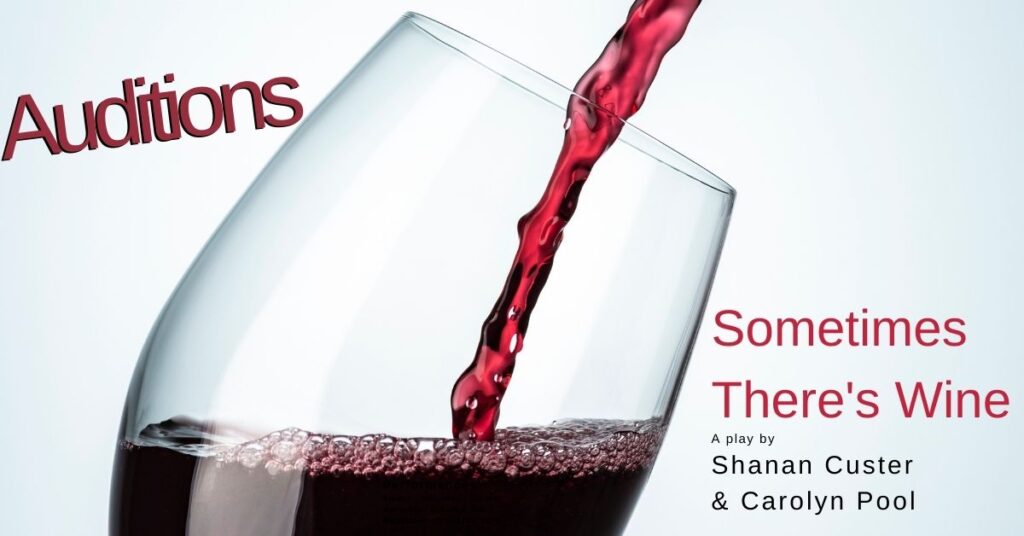 Theatre du Mississippi is holding auditions for Sometimes There's Wine!
Synopsis: Sometimes There's Wine by Shanan Custer and Carolyn Pool. The show is a compilation of short scenes with multiple characters. The authors originally wrote the script for themselves to perform but are excited to have other performers bring their words to life. Characters vary from siblings to strangers! Auditions are open to women and non-binary individuals of any race and ethnicity.
Time commitment is between 2-3 hours a week, depending on number or roles performers accept.
Auditions are
Sunday, September 24th from 3 pm – 5 pm
Tuesday, September 26th from 5 pm – 7 pm
Location: Curiosi-Tea (901 W 5th St, Winona, MN 55987)
Video auditions are welcome and can be sent to [email protected] before Tuesday, September 26th at 5pm
No preparation is needed for auditions. Sides will be provided for cold reads.
Performances are
November 3rd & 4th at 7pm
November 5th at 2pm
November 10th & 11th at 7pm
November 12th at 2pm
Location: Valencia Arts Center (1164 W Howard St, Winona, MN 55987)
Please direct your questions to Kara Eggers, via text/voicemail at (507) – 218 – 7767 or through email at [email protected]