GivingTuesday – November 28th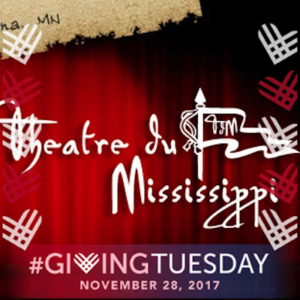 Celebrated on the Tuesday following Thanksgiving, GivingTuesday is a global day of giving. On this year's GivingTuesday, November 28th, consider making a donation to Theatre du Mississippi to continue the gift of supporting local and original theatre!
Founded in 1997, Theatre du Mississippi is committed to presenting performances that have a unique connection to the community, with an emphasis on original works that tell stories from the area's rich history.
As one of the longest continually existing non-profit arts organizations in the region, we are proud to offer original works all written and produced by local artists. We share the Winona area's rich history with the community and anyone who is part of our community. Through our theater and music programming, we develop new playwrights, actors, musicians and technical people who share their work with the community.
Our seasonal programming has included original historical fall productions, our annual Christmas Radio Show, and a yearly staged playwriting competition called Original Shorts. We were also proud to partner with the Winona History Center for two consecutive summers to produce plays at the historical Bunnell House.
By making a donation, you will be able to take pride in helping an organization that has provided so many opportunities not only to the community to learn about our rich history, but the opportunity for local artists and theatrical technicians to grow and hone their craft.
For more information and to donate go to: theatredumiss.org/donate
Thank you from all of us at Theatre du Mississippi and for participating in #GivingTuesday!